As a company, London Waste Clearance Ltd focuses heavily on protecting the environment and reducing our company footprint.
We aim to fully recycle as much waste as we are able to and are always looking at new ways of recycling more efficiently.
As a business owner, you probably don't want to worry about waste management and disposal, London Waste Clearance Ltd will take care of your business's waste from collection & disposal to making your business fully compliant with current regulations and guidelines. We serve a wide range of industries and our services are tailored for each individual client.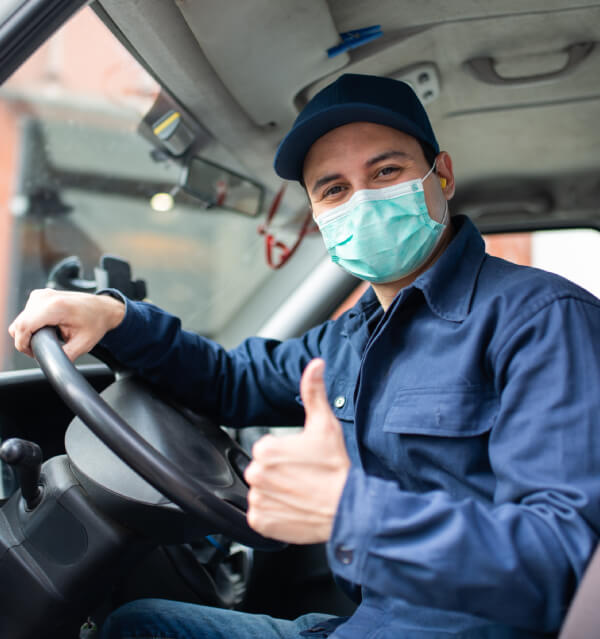 We specialise in the collection, transportation & management of all commercial waste. Our fleet of new trucks range in size and are all fitted with State of the art equipment allowing us to manage a broad spectrum of customer requirements.
We specialise in the following areas:
COVID-19 PPE waste management & recycling

Construction site waste management

General waste recycling

Demolition waste management

Office refurbishment waste management
We take care of clinical waste, large items and bin collections in a professional way and transport it to our local recycling centres. We serve a wide variety of industries and businesses.
We supply all of our clients with a purposely designed, plastic clinical waste bin with a central foot pedal to allow minimal surface contact. This is supplied with a double-skinned inner-bag which is also clinical-grade plastic in which the used PPE is collected. Once both the bag and the Bin are full, London Waste Clearance collects the bin and delivers a new one at whichever frequency you require In line with government guidelines stipulating that used PPE should not be mixed with general or any other type of waste.
We will responsibly collect all PPE waste including gloves, masks, face shields, Hand Sanitiser Bottles and Protective suits.
All of our COVID-19 PPE waste is 100% recycled, as a company London Waste Clearance Ltd focus heavily on protecting the environment.

Masks

Gloves

Anti-bacterial Wipes

Hand Sanitizer Bottles

Protective Suits
Disposing PPE waste from your Workplace will be straightforward with us
All members of the London waste Clearance Team will be wearing full PPE and obey social distancing measures at all times throughout our service.